Guide to Used Steinway Pianos
If It Doesn't Have 12,116 Genuine Steinway Parts, It Isn't A Steinway
What is the Age of the Piano?
The old saying is, "There is a Steinway for everyone! You just have to find your Steinway." Each and every handcrafted Steinway piano is a true masterpiece and was without equal when it was originally manufactured. However, some people may prefer the beauty of a classic Steinway while others may prefer a piano created with all of the latest in state of the art technology, such as the patented diaphragmatic soundboard, accelerated action, hexagrip pinblock, and duplex scale design. Determining the age of the piano you are considering will help you ensure you are getting the piano that is right for you. The original year of manufacture of a piano can be obtained from its serial number. Once you have this information, you can consult with your local authorized Steinway showroom to identify the piano's exact age.
Who Rebuilt the Piano and What are their Qualifications?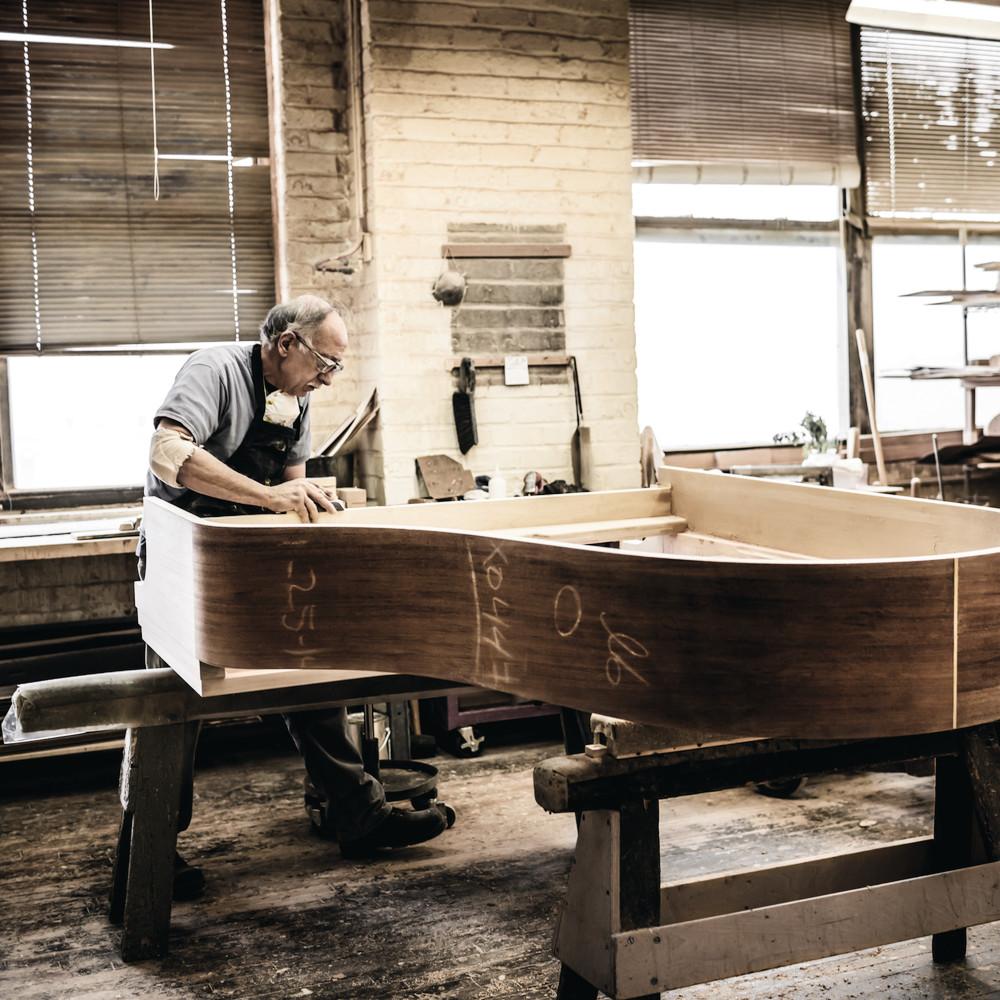 When looking at a rebuilt or reconditioned Steinway, it is important to find out as much as possible about the technician who performed the work. What is their background in this line of work? Where did they learn the trade? Are they authorized by the Steinway factory to perform authentic restorations on Steinway pianos? If the piano was rebuilt at the Steinway & Sons Restoration Center in New York then a Certificate of Authenticity should accompany the piano. A Certificate of Authenticity declares that all parts replaced in the piano are guaranteed to be genuine Steinway parts. It takes countless hours of labor to handcraft a Steinway piano. If the reconditioning was not done properly using the same amount of care and expertise as when it was originally manufactured, the piano will not live up to the Steinway name.
Was the Piano Rebuilt Using Only Genuine Steinway Parts?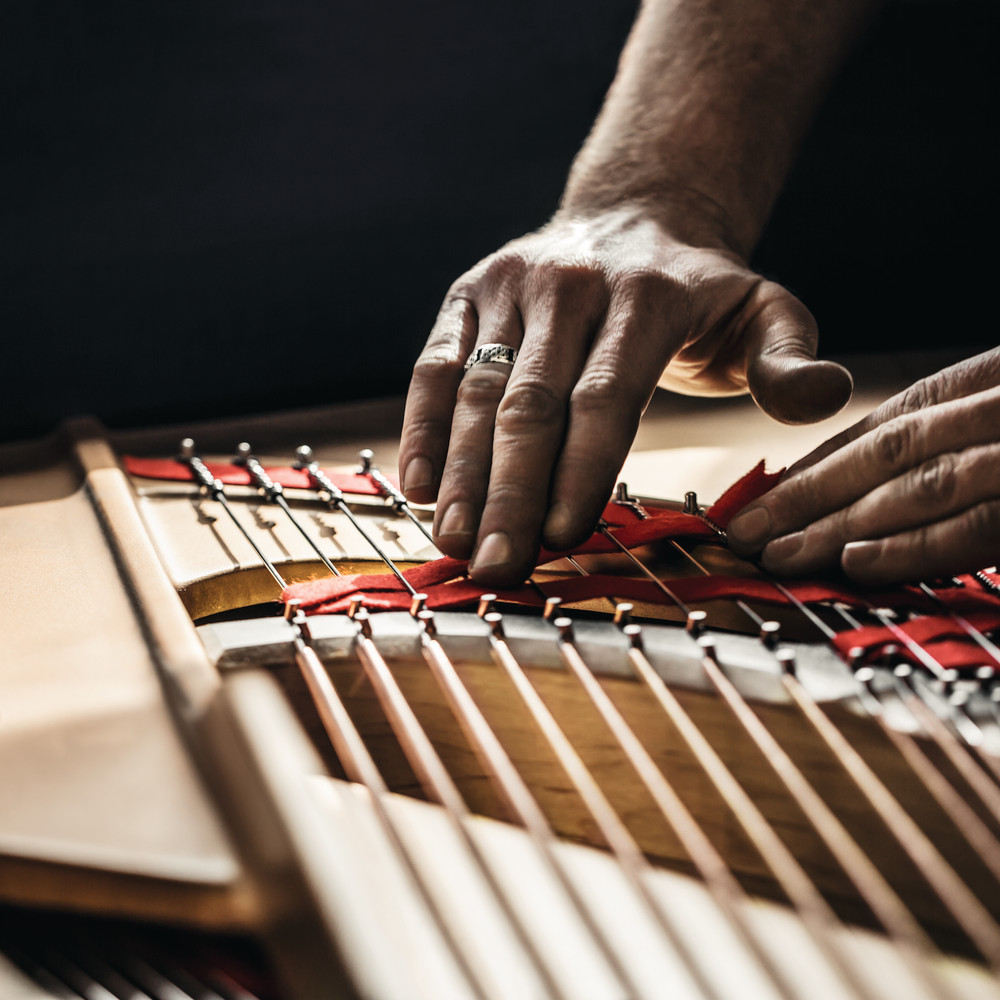 A Steinway rebuilt without 12,116 Genuine Steinway parts is not a Steinway. It will not play or sound like a Steinway. There is no exception! Do not let any rebuilder try to persuade you that generic parts are tolerable. The seller or rebuilder should be able to present you with a detailed list of precisely what components were replaced or rebuilt. An important question to ask about any rebuilt piano is whether or not the soundboard was replaced. If it was replaced, then unless the piano was shipped to the Steinway & Sons Restoration Center in New York, the soundboard will be a generic soundboard. Steinway does not sell its soundboards to anyone. This part is the heart and soul of the piano and there cannot be any substitutions. Improperly restoring a Steinway and using generic parts not only decreases performance, it also decreases value. Once generic parts are used that Steinway is no longer a Steinway. A genuine Steinway is one of only a few pianos that will appreciate in value over time, so don't let an unscrupulous rebuilder or seller profit at your expense.
Is the Seller Trustworthy?
Given the pedigree of the Steinway piano, many websites advertise rebuilt Steinways. Be careful! None of these companies are authorized by the Steinway factory to rebuild Steinway pianos, nor do they employ Steinway factory-trained technicians. Many web sites that advertise rebuilt/reconditioned Steinways are using generic parts. If they do not initially volunteer information indicating that the components used were not genuine Steinway parts, you will do well to seek elsewhere for your vintage Steinway piano. Prior to making any purchasing decisions, hire a qualified piano technician to confirm the authenticity of the Steinway you are considering. If the rebuilder claims that genuine Steinway parts were utilized in the restoration process, then ask for a guarantee in writing that will refund all of your money if you find one generic part in the piano.
You may need to invest a little more to get the real thing, but over time you will be glad that you did.