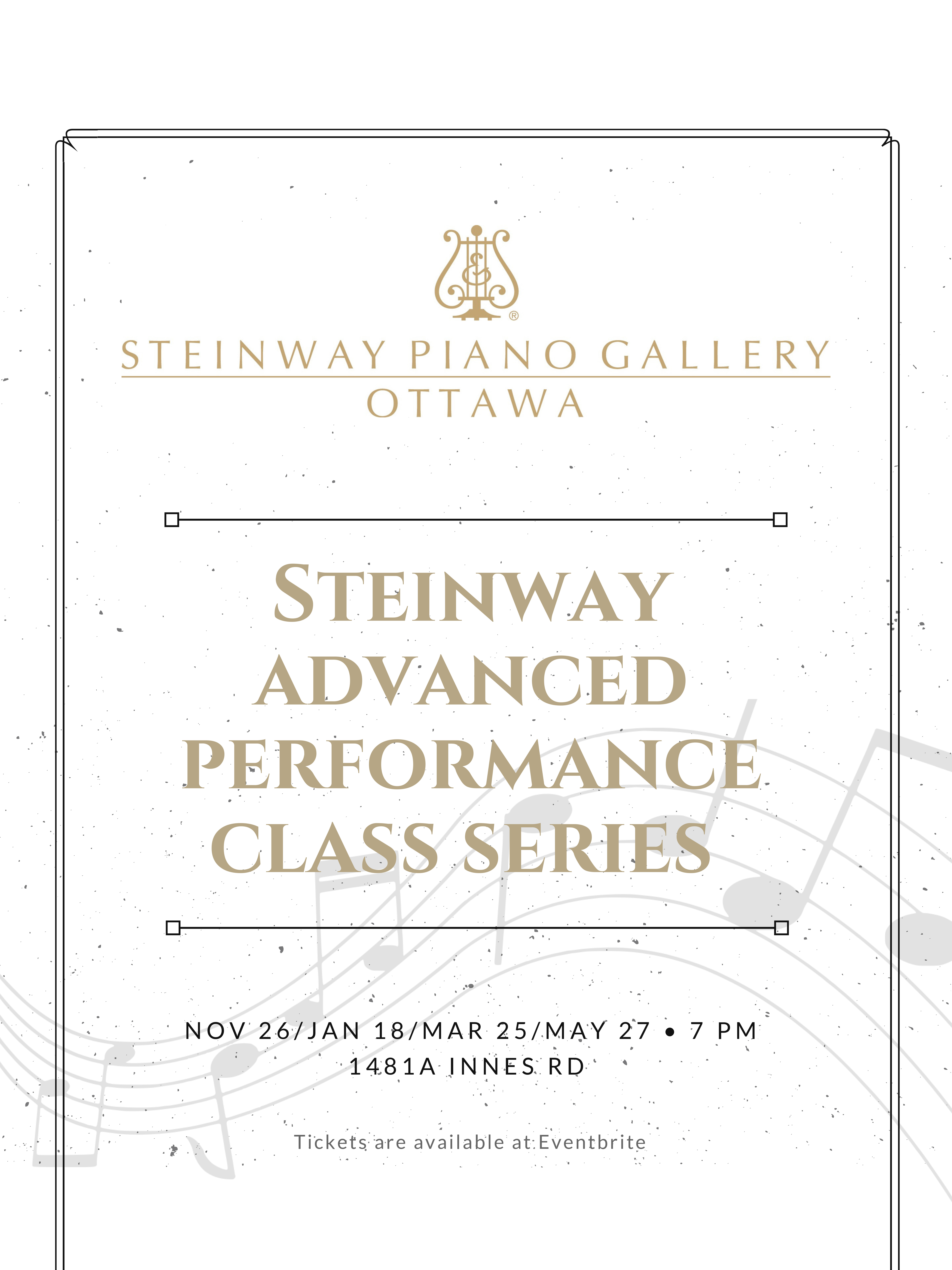 Join us for a very special four-part series: a performance class adjudicated by some of Canada's top artists and professors!
Event dates:
November 26 - Nicole Presentey (November 5 submission deadline)
January 28 - Philip Chiu (January 7 submission deadline)
March 25 - Carson Becke (March 4 submission deadline)
May 27 - Frédéric Lacroix (May 6 submission deadline)
June TBD - Gala Concert with prizes & scholarships awarded and special VIP guests.
Location: In-person at Steinway Piano Gallery Ottawa 1481 Innes Road
Online : link to zoom provided upon registration
Format: Audition is by video application which must be uploaded to YouTube with a link sent no later than 3 weeks prior to event date. Deadline for November 26 class is November 5.
Maximum performance time is 12 minutes. Please make a special request if you require an extension.
Performance invitations will be sent out to winning students one week prior to performance with invitations to perform in person.
UP TO 8 STUDENTS PER EVENT WILL BE INVITED TO PERFORM AT THE LIVE CONCERT AND RECEIVE LIVE ADJUDICATION.
Concert begins at 7 pm. Students will perform back to back and will be given comments by the adjudicator at the end of the concert.