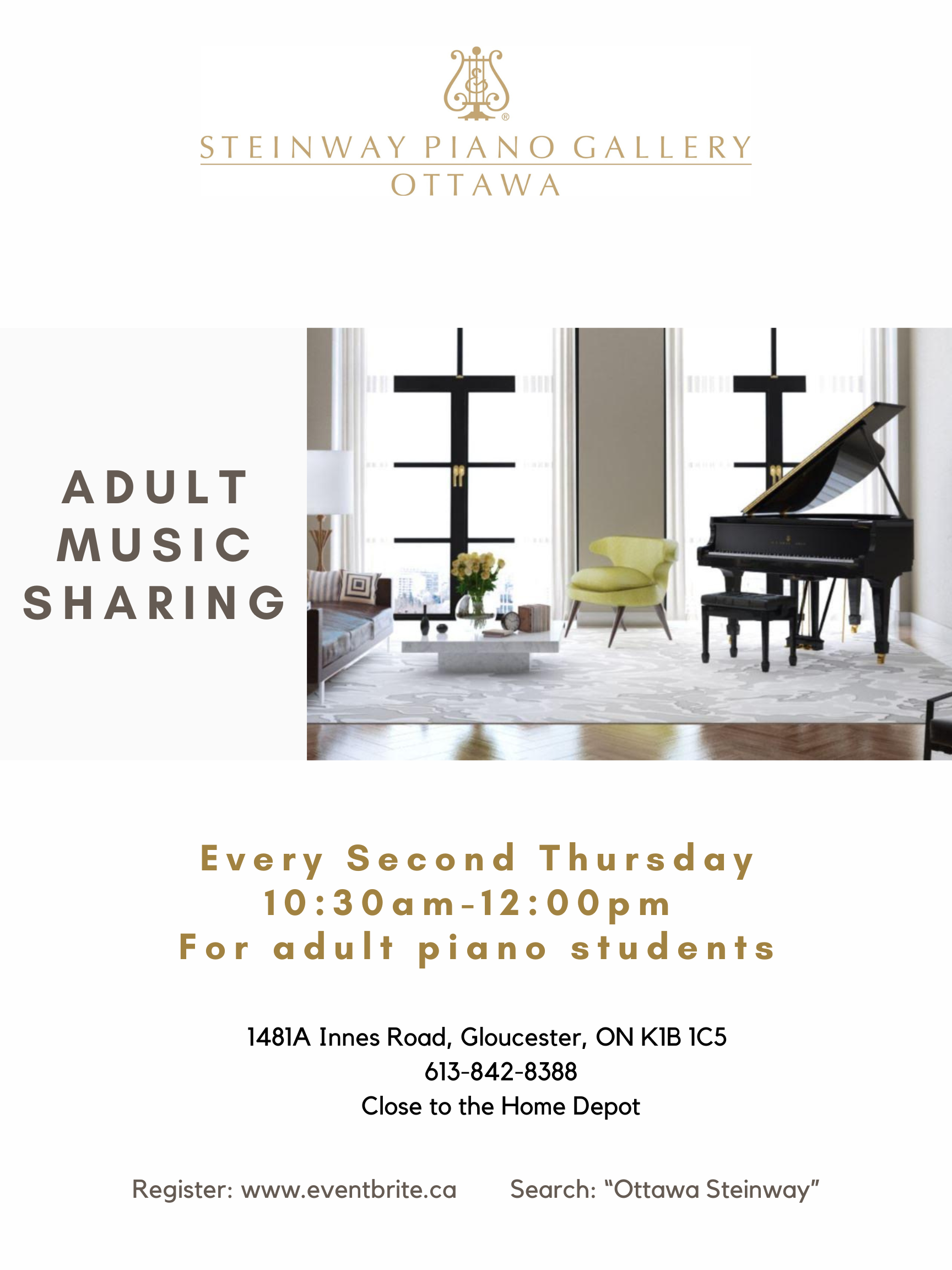 Please join us every second Thursday morning at 10:30 to talk about music, share ideas, play duets with new friends, and perform for one another (if you want to) on a 9' Steinway Model D Concert Grand Piano!
To visit in person:
1481 Innes Road, K1B 1C5 close to the Home Depot in Gloucester.
For those of you who would prefer to join us online, we will still be able to connect with you on the big screen in the Gallery so you can perform from home and watch the live performances that take place there.
Follow the link below to join.
Join Zoom Meeting
https://us02web.zoom.us/j/173428150
Meeting ID: 173 428 150
We look forward to welcoming you to Steinway!
Eventbrite Link: IN-PERSON and ONLINE Music Sharing at Steinway Tickets, Thu, 20 Oct 2022 at 10:30 AM | Eventbrite