Boot Camp for Piano Parents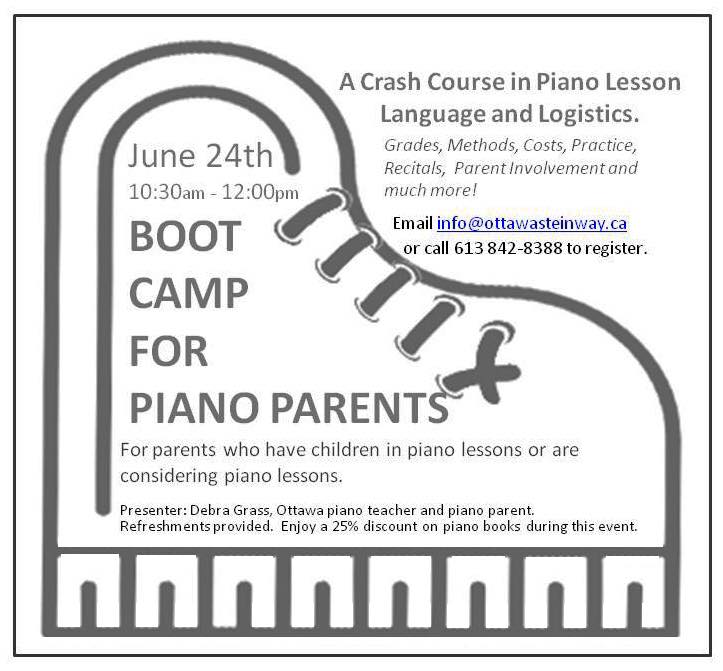 Come and take a crash course on what happens when you sign your child up for piano lessons! Debra Grass, ARCT, will cover all the details, including what to expect in terms of cost, the language of lessons, logistics, scheduling, equipment, commitment and so much more.
Refreshments will be provided.
Saturday, June 24 at 10:30 AM - 12 PM EDT